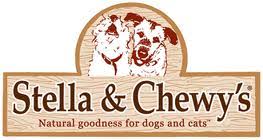 April 27, 2020
Stella & Chewy's Sustainable Packaging
Stella & Chewy's is going green and has begun to slowly transition to recyclable packing. The company has listened to pet parent concerns and wants to do its part to protect the earth and the future of pets. The team has been working hard to keep up with current technology to find environmentally friendly solutions for our packaging that still meet the highest standards for food safety. By taking this first step in the company's sustainability journey, and Stella & Chewy's hopes to be a pioneer and leader in the pet food industry for sustainability and responsibility, while encouraging all communities to do right by the planet.
The company stated, "We are gradually transitioning into recyle packaging, starting with our Carnivore Crunch treat line that will arrive to stores first followed by Frozen Raw Dinner Paties."
To learn more, visit the company's website.