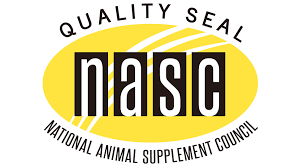 February 25, 2020
Suppliers Treehouse Hemp and Charlotte's Web Receive NASC Approvals
The National Animal Supplement Council (NASC) awarded preferred supplier status to hemp processor Treehouse and gave Charlotte's Web clearance to carry its seal of approval for its edible pet supplements.
The NASC is dedicated to promoting the health and well-being of the non-human food chain and enhancing the integrity of the animal health product industry. The Preferred Supplier Program assures pet product companies total quality confidence of a supplier's entire supply chain, from start to finish. This status, along with its 21 CFR Part 111 cGMP certification secures Treehouse as the hemp industry leader in compliance.
"Preferred supplier status with the NASC is a monumental achievement for Treehouse and the hemp industry," said Treehouse CEO Jacob Black. "Hemp extracts have enormous potential for pets, but protecting animals is the number one priority. Our focus on standardized hemp extracts and supply chain transparency aligns with the mission of the NASC. We're proud to be recognized as a top tier ingredient provider in animal health."
Charlotte's Web additionally earned the right to carry approval seals of the US Hemp Authority, which requires meeting or exceeding stringent self-regulatory standards for Current Good Manufacturing Practices (cGMP) and passing an annual third-party audit. The Program is designed to increase consumer and law enforcement confidence in hemp products being sold in the market today by designating them as safe and legal.
The company is now the first full-spectrum hemp derived CBD brand to comply with both programs.
Charlotte's Web is also striving for broad organic certification across its various product lines. The company has been transitioning its hemp farming from conventional to organic agriculture practices, with more than 50 percent of its fields now certified organic.
"For canine owners, we understand that dogs aren't just pets – they're family. They deserve products you can trust," said Deanie Elsner, CEO of Charlotte's Web. "Charlotte's Web is committed to producing the safest and highest quality pet products. We are very proud that our edible pet products have earned a seal of approval from both the NASC and the US Hemp Authority."