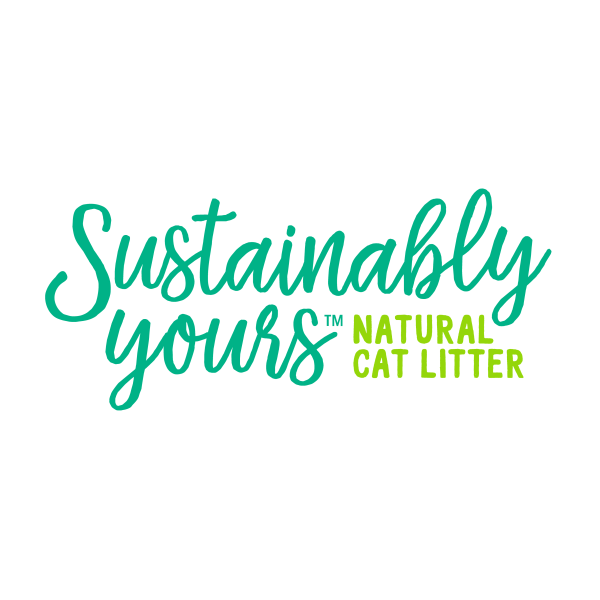 December 1, 2020
Sustainably Yours Debuts New Packaging, Endorsed by Jackson Galaxy
Sustainably Yours debuts its updated packaging design, which features Jackson Galaxy's (https://www.jacksongalaxy.com) seal of endorsement. Galaxy, acclaimed cat behavior and wellness expert, host of Animal Planet's "My Cat From Hell" and New York Times best-selling author, partnered with Sustainably Yours earlier this year as an official partner and brand ambassador. Over the course of 2020, Galaxy, popularly known as "The Cat Daddy," has introduced and incorporated the eco-friendly litter brand to his millions of engaged fans via dedicated online content. The successful partnership has led Petfive Brands, the parent company of Sustainably Yours, to update the litter line's packaging to include Galaxy's name and face on all Sustainably Yours products.
The rejuvenated look highlights Galaxy's emblem with "Endorsed By The Cat Daddy" surrounding it on the front right side of the bag. On the rear panel, a photo of Galaxy alongside one of his feline friends has been added to the current layout. Congruent to this new visual, Galaxy is quoted saying, "Sustainably Yours is by far the best cat litter I have ever used. I am proud to endorse it, because I use it in my home – my cats love it and it's good for the planet, too!" With more than 25 years of experience, Galaxy has dedicated his life to working with cats and their guardians in an effort to reduce the number of animals that end up in shelters. A tireless advocate for all things feline, he has authored two New York Times best sellers, and is also the found of The Jackson Galaxy Project, a signature non-profit organization of GreaterGood.org that seeks to improve the lives of animals at risk and help the people who care for them.
"We're excited for these fresh new additions to our award-winning packaging," commented Pedro Bastos, CEO of Petfive Brands. "Jackson Galaxy has been a big supporter of our litter, and we're looking forward to these bags bearing his stamp of approval hitting stores just in time for the new year."
Sustainably Yours Natural Litter is a 100 percent sustainable cat litter that uses the duo of corn and cassava to ensure superior clumping and exceptional odor control. The brand offers two different varieties – Multi-Cat and Multi-Cat Plus – to cater to the unique needs of cats and cat parents. With every bag sold, a portion of each sale is donated to the Rainforest Trust. For those interested in learning more about Sustainably Yours or carrying these new bags in store, please contact your local distributor or click here.