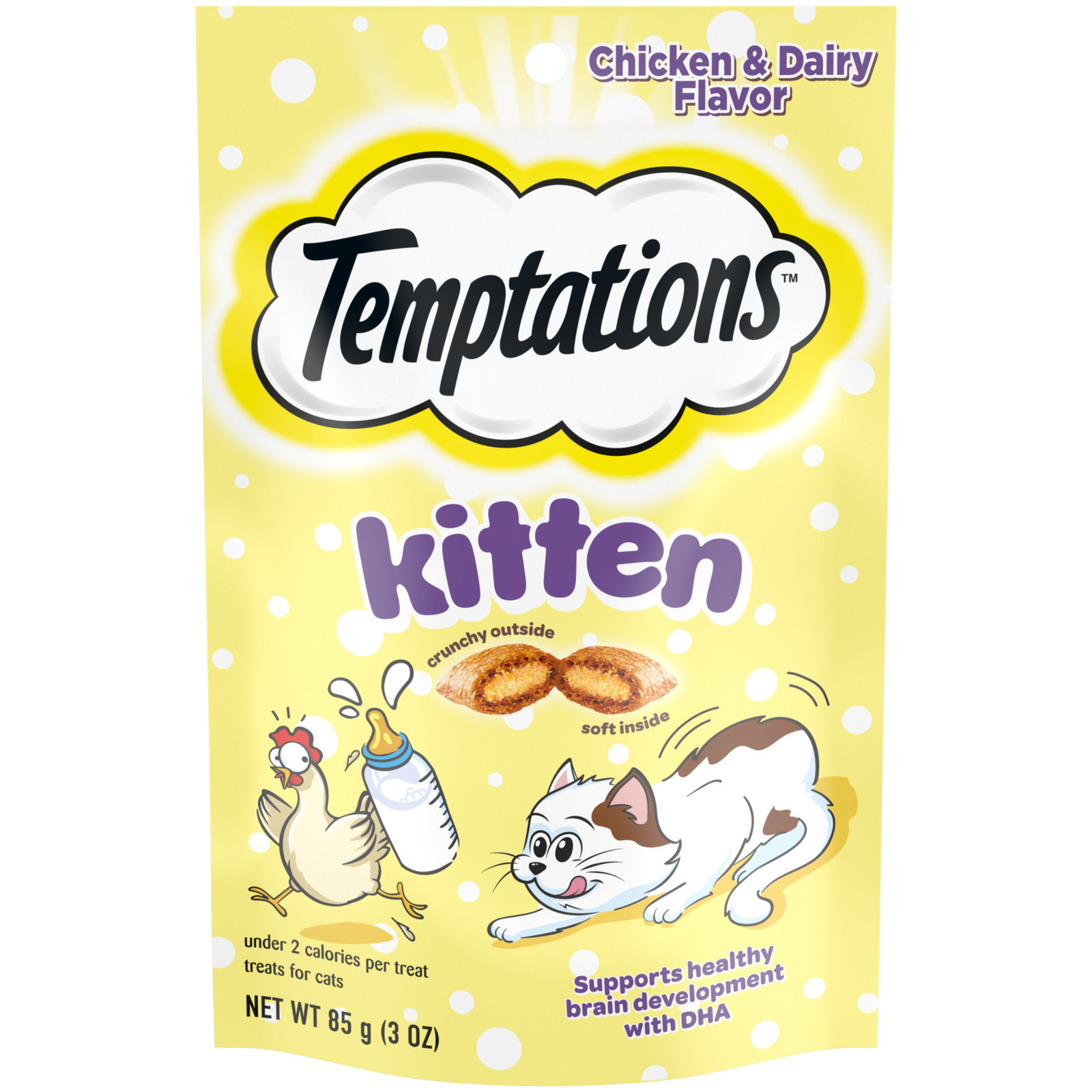 April 27, 2022
Temptations Introduces Kitten Treats
The TEMPTATIONS brand is introducing a line of TEMPTATIONS Kitten treats. Just like the TEMPTATIONS treats for adult cats, the new treats are a combination of crunchy on the outside and soft on the inside – crafted specifically for younger feline friends.
"Treating can be an irreplaceable and fun bonding experience for cats and their families," said Jean-Paul Jansen, VP of Marketing for Mars Pet Nutrition North America. "With the new TEMPTATIONS Kitten treats, we're helping cat owners start building those bonds even earlier, setting their new pets up for a happy lifetime of irresistible playtime with their favorite people."
The new TEMPTATIONS Kitten treats come in two flavors – Chicken & Dairy and Salmon & Dairy. The treats are specially formulated with ingredients for the unique dietary needs of growing kittens and support healthy brain development with DHA. They also have less than two calories per treat and are made with no artificial flavors, making them suitable for training, an everyday treat or a special food topper.
The new TEMPTATIONS Kitten treats are available at major online retailers and in-store at select retailers nationwide. To purchase the new treats online or to find more information, visit TemptationsTreats.com.