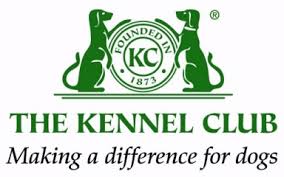 April 3, 2020
The Kennel Club and The Kennel Club Charities Emergency Relief Initiative
The Kennel Club, the Kennel Club Charitable Trust (KCCT) and the Kennel Club Educational Trust (KCET) have announced their intention to support canine organizations in their communities which may be suffering genuine financial hardship as a result of the coronavirus pandemic.
The Kennel Club has agreed to credits totaling £25,000 for license fees on those events cancelled between March and June 2020. However, the club is aware of potential problems coping with the financial consequences of the ongoing coronavirus outbreak. It is imagined that many clubs and societies will have a financial reserve to protect against hard times and cancellations. But some, for their own reasons, may now find themselves without adequate reserves or in significant financial hardship. These clubs are invited to contact the Kennel Club who will consider loans or grants in the following circumstances:
Where the cancellation of a club show may have a further direct adverse effect on the annual provision of services to club members and others (e.g. support for rehoming, educational events).

The KCCT has agreed to help support those community-based canine organizations, which require emergency funds in order to prevent the unnecessary suffering of dogs such as providing additional support for small to medium sized rescue centers.   

The KCET will look to support those associated with the Kennel Club offering dog training services which may have been affected by the negative consequences for dogs, due to Covid-19. 
In the first instance, the Kennel Club and the charities will work to seek to understand the scale of the challenge and, therefore, how best to respond to it within their financial and other resources.  As such, clubs, societies and others mentioned above are invited to apply by 30 April 2020 to the Kennel Club via the following link to explain the scale of financial hardship they face as a result of the coronavirus pandemic. 
The Kennel Club, will evaluate each application to match the available funds against those evidencing significant hardship. Contact will be made with the applicants when further details of the financial and/or other help the Kennel Club and its charities may be able to offer are available.