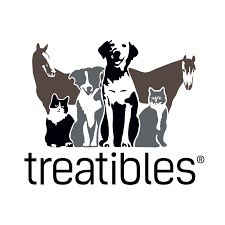 February 23, 2022
Treatibles Welcomes Vernon Roach to Lead Business Development and Marketing
Treatibles has welcomed consultant Vernon Roach aboard to head up Business Development and Marketing.
Roach has more than 20-years in marketing, sales and business development in the large equipment, CBD Hemp and entertainment industry.
He sold large machinery equipment from 1998 to 2013 for John Deere and affiliate dealerships. His career went from inside sales to acquisitions and Regional Business Development Executive. His passion for music as a hobby grew into an extensive career in songwriting, film, producing and CEO of his own Entertainment LLC.
Roach got his first record deal in Nashville with Average Joes Entertainment in 2013. He left John Deere Nortrax to pursue his music career and formed TWANG AND ROUND LLC. with his partner Brad Davis. TWANG AND ROUND marketed their properties through social media as the industry shifted from physical sales to streaming.
His network in the entertainment and large equipment business allowed Roach to create opportunities in the hemp and CBD sector. When his father was diagnosed with terminal brain cancer in 2008, Roach saw the benefits of CBD and hemp for his father. So, he set out to create his own seed-to-sale hemp business in Kentucky in 2013. After Developing two major CBD companies through networking and brokering deals he established a development consultant platform in 2018, Outside My Window LLC. / DBA Bumblebee Firm.
Roach saw the need to help all of his network contacts with business development practices. He began consulting and helping business owners navigate social media, SEO, website management, development benefits through e-commerce and increased visibility through social media platforms.