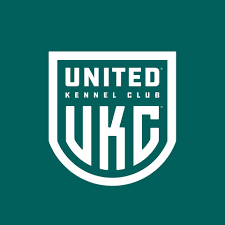 January 27, 2020
United Kennel Club Announces Multi-Year Partnership Agreement With Eukanuba
United Kennel Club, a leading performance dog sports organization worldwide, today announced a 3-year partnership with Eukanuba, a premium dog food brand specializing in high-performance nutrition for sporting and working dogs. The partnership begins in 2020 and will run through 2023.
"We certainly respect the important role performance nutrition plays for a dog to be at the top of its game," said Todd Kellam, UKC Vice President said. "UKC always wants to be on the forefront of making major developments in the dog world, so we're grateful for Eukanuba's support in reaching that goal. People can expect exciting things to follow."
As the official performance dog nutrition partner of UKC, Eukanuba will foster community engagement including an integrated presence at all major UKC events, education and support for professional members and mutual thought leadership initiatives to support the broader performance dog industry with. The partnership further highlights Eukanuba's ongoing commitment to the UKC community and support of active dogs everywhere. 
"Eukanuba is dedicated to fueling extraordinary dogs to help them perform at their peak, so we jumped at the opportunity to join forces with the UKC to combine our collective passion around performance dogs,"said David Everson, Chief Marketing Officer of Eukanuba and Royal Canin USA. "As we embark on this new journey together, we remain committed to sporting and working dogs to bring value, resources and even more visibility to these incredible human and dog teams."
The specific combination of nutrients in each Eukanuba formula is scientifically formulated for dogs with different activity levels, ages and sizes. All Eukanuba dog foods are made from high-quality protein to help build lean muscle and DHA is added to support healthy brain function.