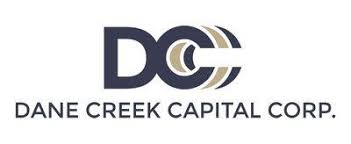 April 22, 2020
United Raw Pet Foods Announces Special Promotional Campaign Involving Four of its Industry Leading Frozen Raw Pet Food Brands
United Raw Pet Foods Inc. announced the launch of a two-pronged promotional campaign featuring four of its leading frozen raw pet food brands. The campaign, which begins April 20, 2020 and runs through May 15, 2020, is aimed at providing financial support to pet specialty retailers while reducing feeding costs for pet owners during these trying economic times. Given the financial hardship being experienced by many pet owners, as well as the stress many pet specialty retailers are under as they adapt to changes in the way they conduct their day-to-day operations, United Raw believes this promotion will help both constituencies.
As the first prong of the campaign, United Raw is offering a 10 percent discount to retailers on wholesale purchases of frozen raw pet food for both its Tollden Farms and Spring Meadows brands. The Tollden Farms promotion will be available to pet specialty retailers in Ontario and Quebec, and the Spring Meadows promotion will be available to pet specialty retailers in Manitoba, Alberta, Saskatchewan and British Columbia. For the duration of the promotional period, 10 percent of the cost of Tollden Farms and Spring Meadows wholesale orders will be deducted from qualifying stores' invoices, providing an instant cash boost to retailers every time they sell Tollden Farms and Spring Meadows raw food to pet owners. Further, United Raw is extending direct payment terms from 30 to 45 days for qualifying stores during the promotional period.
As the second prong of the campaign, United Raw is offering pet owners a 10 percent discount on the retail cost of all frozen raw pet food from leading national brands, Naturawls and Pets 4 Life. The Naturawls and Pets 4 Life promotion will be available to pet owners across Canada. Under this promotion, qualifying stores will simply provide a 10 percent discount to their customers, and then collect and submit eligible receipts to redeem the aggregate value of the 10 percent retail discount.
United Raw is a majority-owned subsidiary of Dane Creek Capital Corp. (DCCC), a privately held Canadian merchant banking venture dedicated to the pet industry. During the past three years, DCCC and United Raw have acquired five frozen raw pet food manufacturers. Today, United Raw represents the largest family of frozen raw pet food brands in Canada with ten brands for pet owners to choose from. Raw pet food sales have increased dramatically during the past several years as more pet owners have come to realize the health benefits of raw feeding for their dogs and cats.
'We think this promotional campaign will benefit two groups that are very important to the success of our brands, and to raw feeding in Canada more generally' said Mark Warren Chairman and CEO of DCCC. 'The discount offered to stores on purchases of our Tollden Farms and Spring Meadows brands, in tandem with the extension of payment terms offered to qualifying stores, will help alleviate some of the cash flow issues stores are currently suffering from. At the same time, the offer of a retail discount on our Naturawls and Pets 4 Life brands will give those pet owners who are struggling financially the opportunity to reduce their pets' feeding costs.'
Naturawls and Pets4Life are leading national frozen raw pet food brands that can be found in pet specialty retail stores across Canada. Both brands are manufactured in St. Thomas, Ontario. Tollden Farms, manufactured in Kemptville, Ontario, is one of the largest regional brands in Canada and is available in pet specialty retail locations throughout Ontario and Quebec. Spring Meadows, manufactured in Saskatoon, Saskatchewan, can be found in pet stores throughout western Canada and in selected pet specialty retail locations in eastern Canada. Pet specialty retailers are encouraged to visit the four brands' social media pages for more information on this promotional campaign.
'At a time when stores and pet owners are struggling, many pet food companies are increasing prices to consumers, tightening payment terms for stores, and in some cases, using the current pandemic as a reason to by-pass the very pet retailers which have built their businesses entirely by offering direct home delivery' added Mr. Warren. 'In contrast, we are, through this multi-brand campaign, aiming to provide financial relief to pet stores and pet owners alike'.
Earlier this month, United Raw announced pay increases for both hourly and salaried staff at its four manufacturing locations in Canada. Hourly staff received a 10 percent permanent pay increase and salaried staff, a 5 percent permanent increase.
'We see our success as being built primarily on three pillars, which are pet owners, pet specialty retailers and our staff on the front lines who manufacture our pet foods every day. These pillars are the key drivers of our business and we want to make sure we look after all three as best we can during the current pandemic' concluded Mr. Warren.
The promotional campaign will include retail orders of Tollden Farms and Spring Meadows received from Monday April 20, 2020 up to and including May 15, 2020; and consumer purchases of Naturawls and Pets 4 Life made at participating pet specialty retailers during the same period.