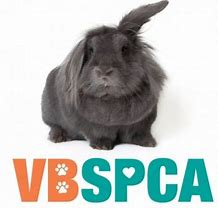 April 6, 2020
VBSPCA Organizational Updates
The Virginia Beach SPCA (VBSPCA) shelter and clinic are essential community resources that provide lifesaving care for homeless and owned animals. VBSPCA services are dedicated to both the people and pets within its community, and according to the organization, it will continue to provide services in an effort to save lives, complete families and lift spirits during this time of crisis. With the support of regional animal welfare and animal control organizations, VBSPCA can focus on animal-related community concerns while human services organizations can maintain focus on immediate human health needs.
The organization made an announcement regarding what's new during COVID-19:
New Clinic Appointments Available: The VBSPCA clinic has opened appointments in their schedule to accommodate new and existing clients. Income restrictions have been modified to accommodate new clients who are financially impacted by this crisis. Call 427-0070, option 2 for more information or to schedule your appointment.
Spay/Neuters and Non-Essential Surgeries Temporarily Postponed: All public spay/neuter and non-essential surgeries are postponed until further notice. All PPE will be used for emergency and critical surgeries only.
Updated Clinic Hours: The clinic will be closing at 5pm on Wednesday and 1pm on Saturday. All other hours remain the same.
Adoption Promotions: The VBSPCA is currently offering half off the adoption fees for senior animals, long-term residents, and FIV+ cats. Please visit our website to see adoptable animals. We are also participating in Operation Hero-Animal Bond which offers 100 percent off adoption fees for all military personnel.
Wildlife: The VBSPCA can only accept INJURED WILDLIFE. We are encouraging the community to review our wildlife page to learn about baby wildlife and when human intervention is actually needed. Being aware of the facts can prevent unnecessary suffering for the animals and preserve critical clinic resources.
Volunteer Updates: VBSPCA is not accepting or training any new volunteers at this time. Junior volunteer and Community service volunteer opportunities are postponed until further notice. Only experienced adult volunteers are permitted in the shelter. Please email volunteer@vbspca.com if you have any questions.
More information regarding VBSPCA updates can be found here.