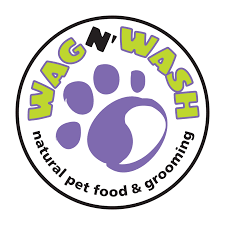 August 2, 2019
Wag N' Wash Welcomes New VP of Marketing
Kristen Wellen recently joined the Wag N' Wash team as its new VP of Marketing. Wellen brings experience through years of leadership roles in marketing and the franchise industry, adding another strong leader to the pet shop franchise team.
Wellen began her professional career in franchise marketing 13 years ago and developed her marketing expertise at WellBiz Brands. As the Senior Director of Brand Marketing, Wellen was responsible for shaping brand messaging and growing the marketing efforts of the entire franchise network. Kristen possesses vast knowledge and skills to help brands, such as Wag 'N Wash, elevate unique brand messaging to reflect franchise growth. 
"As we continue our efforts to grow the brand nationally, Kristen couldn't have joined the Wag N' Wash team at a better time," said Rob Flanagan, President of Wag N' Wash Natural Pet Food & Grooming. "Her wide-ranging franchise industry experience combined with her love for the brand, makes her a significant addition to our leadership team. She will play an important role in strengthening our franchise system, in turn, helping us reinforce the brand's reputation as a leader in the natural pet food and grooming industry."
With Wellen's support and leadership, the company plans to explore several new initiatives to help improve the Wag N' Wash experience for their consumers, franchise owners and team members. 
"I am a strong believer the best companies you can work for are brands that you love and are a consumer of," Wellen said. "Wag N' Wash has a dedicated team, and I'm thrilled to be joining them in leading efforts to scale the company through branding and franchise marketing."