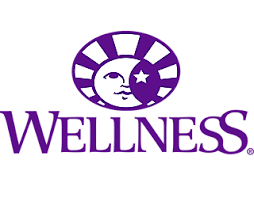 April 30, 2020
Wellness Natural Pet Food Teams Up with Best Friends Animal Society
Wellness Natural Pet Food is working with Best Friends Animal Society by increasing food donations and promoting animal adoptions and foster care to ensure that animals in homes and shelters still receive the high-quality natural nutrition they need for a better life in uncertain COVID-19 environment. The partnership supports the mission of Wellness' charitable arm, The Wellness Foundation, to ensure that every pet on the planet is born, bred and raised with love.
As the existing Official Pet Food Partner of Best Friends Animal Society, Wellness is increasing dog and cat food donations to provide 136,000 pounds of dry food and 46,000 pounds of wet food to Best Friends shelters for specific use in Los Angeles, CA; Kanab, UT and a site south of Houston, TX to help feed shelter pets and support pet parents in ensuring they can put food in their pets' bowls during this challenging time. With the support of food from Wellness, Best Friends will work with their network of coalition partners to reallocate existing donations to make food more accessible for pet parents who need it most.
"Now more than ever, our pets need to feel that they are cared for. Here at Wellness, our priority is making sure that pets' bowls remain filled with high-quality, natural food and we're committed to supporting pet parents and shelters who need a helping hand to make this happen," said Camelle Kent, CEO of WellPet, the maker of Wellness Natural Pet Food. "We applaud the work of Best Friends and are honored to be a teammate by supplying more food where it is needed most as the impact of COVID-19 continues to evolve."
With more people at home or working remotely during the COVID-19 pandemic, this has created more opportunities for pet fostering or adoption—and it may be just what some people need during this unforeseen time. According to research from Wellness Natural Pet Food, an overwhelming majority of dog or cat owners (81 percent) believe their pet alleviates stress in their life, improves mood (62 percent) and increases productivity (32 percent). Best Friends has seen a remarkable boost in foster applications and the organization is offering resources for new or existing pet parents who are looking to help by taking in a pet in need.
"If you can adopt or foster an animal, that is the best thing you can do to help right now. We're not surprised, but are still in awe of how our community, partners and animal lovers everywhere have stepped up to consider the safety and wellbeing of our animals during this time," said Julie Castle, CEO of Best Friends Animal Society. "We're grateful for our partnership with Wellness Natural Pet Food to ensure that our animals not only find a home but do so with a full belly of nutritious food."