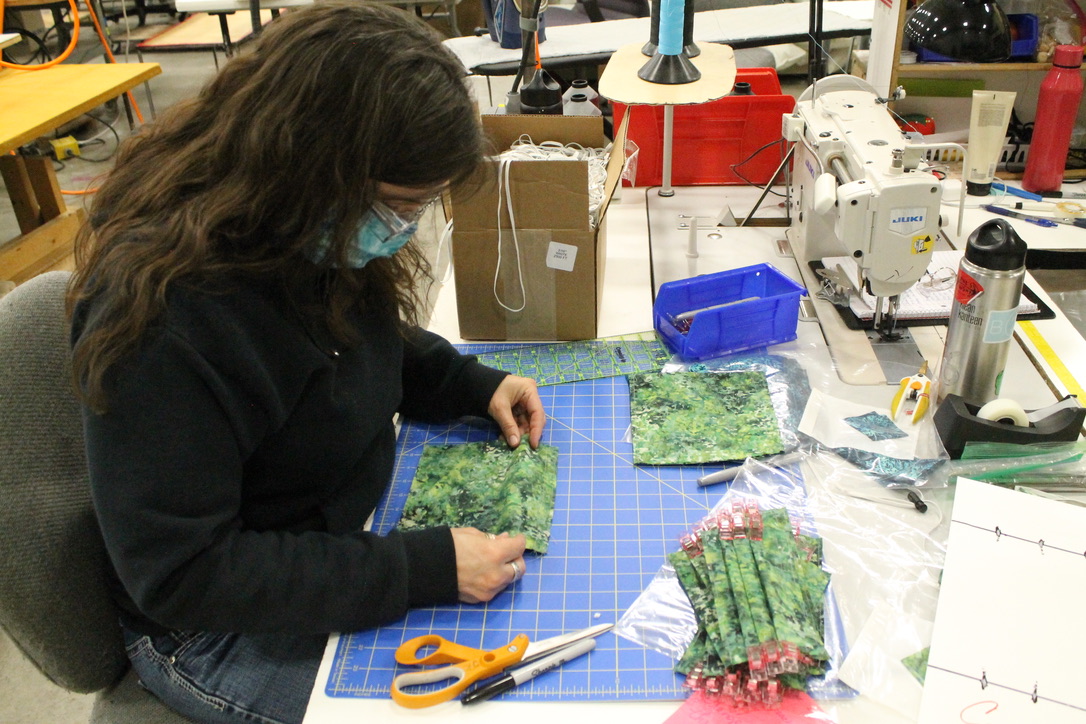 May 18, 2020
West Paw Begins Selling and Donating Masks Online
US pet product manufacturer, West Paw is announcing they have begun making masks to meet the national demand for masks. In March, as the Coronavirus began to spread across the United States, West Paw retooled their Bozeman, MT production facility, leveraging the skills of their employees who normally might be making dog products to begin making masks that were donated to local healthcare workers.
"In these challenging times, West Paw encourages all of our employees to be on the lookout for new ways to help our global citizens while also using business as a force for good," says West Paw, CEO and President, Spencer Williams. "The need for masks is so great, West Paw decided to expand our mask making capabilities and help fill this critical need for PPE across the country while continuing to provide free masks to our healthcare workers."
In April, West Paw received a $5,000 gift from Blue Cross Blue Shield of Montana to support them in their efforts to make Personal Protective Equipment. "We are a Montana company and we're here to proudly support local ingenuity to battle COVID-19 and keep our providers safe," BCBSMT President Collette Hanson said.
About the masks: Working off the Johns Hopkins pattern, West Paw is handcrafting reusable masks with tightlywoven cotton, a flexible nose piece, and a fierce desire to see this thing through, together. Masks are available in adult sizing and one style for children. Masks are available in a variety of patterns that will be updated regularly. These non-medical grade masks are reusable and made from washable cotton to help slow COVID-19's spread.
Made with tightly-woven cotton as recommended by Johns Hopkins University
Lightweight, flexible metal nose piece for a custom fit
Pocket for additional filtration (additional filtration not provided)
Two styles and two sizes:
Elastic Ear Loop design available in adult and child sizes
Adjustable toggle design available in adult size only
To keep more neighbors safe, limit six masks per purchase
Wash after every use. Machine washable.
Adult Size – Elastic top and toggle – adjustable
Adult Size – Elastic Loop ears (no toggle)
Children's Size – Elastic Loop ears (no toggle)
Colors & Patterns: Will be changing often, check website for available colors and patterns. Available exclusively at WestPaw.com for $15.