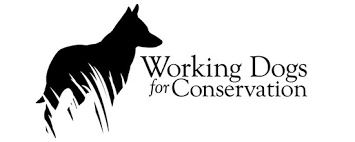 April 23, 2020
West Paw Helping Healthcare Workers and Dogs
Working Dogs for Conservation (WD4C), West Paw and Merrill Lynch are partnering up to help Montana's frontline medical workers and their dogs. Together, the Montana-based organizations donated puzzle toys and dog food to hospital staff in Missoula and Bozeman. The goal is to help reduce stress for hospital staff and their dogs while workers spend longer hours away from their pet.
"Every dog owner can relate to the nagging feeling we feel when we leave our dogs at home longer than usual," said Dr. Megan Parker, Director of Research for WD4C. "We can't help directly in the hospitals, but we can help the staff be more present by not worrying about their best friends while they are there. It's a small thing, but hope it makes a difference," Parker said.
"During these hard times, we rely on our dogs' love and companionship more than ever. To help keep dogs busy while their owners work longer days, West Paw is proud to donate enrichment toys to healthcare worker's dogs. Research has shown that dogs who work at challenging activities, such as getting a treat out of a puzzle dog toy, helps their brain development while filling their time. Donating dog toys is another way we can help our healthcare workers." Spencer Williams, CEO and President, West Paw
Media and the public are welcomed to remotely follow progress on this project on the Working Dogs for Conservation social media sites. They can also donate funds for additional care packages at WD4C.org.
WHO: This donation is a collaboration between Working Dogs for Conservation and West Paw. Working Dogs for Conservation is a Missoula, Montana-based organization that trains rescue dogs to sniff out endangered species, wildlife crime and environmental threats. West Paw is a Bozeman, Montana-based dog toy company that makes environmentally friendly toys, beds, leashes and collars for dogs.
WHAT: The organizations are putting together small care packages of puzzle toys and treats for the dogs of hospital staff, to thank them for their hard work during this pandemic and help them and their dogs during a difficult time.
WHEN: The public and media are invited to follow this ongoing project on Working Dogs for Conservation's Instagram and Facebook.
WHERE: Donations of puzzle toys and food will go to staff at Providence St. Patrick's, Community and Deaconess Hospitals in Missoula and Bozeman.
WHY: ICU and ER hospital staff are being pushed to their limits during this difficult time. We recognize that this also means that their pets are experiencing additional stress and reduced exercise. Puzzle toys are a great way to alleviate boredom and reduce stress – for both canines and their humans.
To learn more about Working Dogs for Conservation, visit WD4C.org; West Paw visit WestPaw.com. To support this project please support West Paw and donate at WD4C.org.