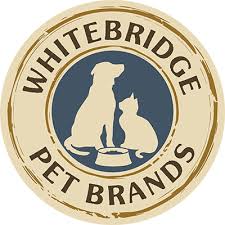 January 24, 2020
Whitebridge Pet Brands Acquires Cardinal Laboratories
Whitebridge Pet Brands, a leader in natural and minimally processed pet foods, treats and complements, announced it has completed the acquisition of Cardinal Laboratories (Cardinal Pet Care), makers of Pet Botanics, Crazy Dog, Full Line for Pets, Remedy+Recovery, Gold Medal Pets and Only Healthy Source pet treats, grooming products and health aids.
Cardinal Pet Care was founded in 1948, and by 1972 was acquired by Tony de Vos, who has led the business as President since 1982. Tony de Vos' knowledge of the industry, passion for pets and entrepreneurial spirit has led Cardinal to become a successful and well-respected family of brands, which are distributed throughout North America and around the globe. The brands' devotion to pets, people and the planet along with Tony's dedication to protecting the environment inspired him to become a founding member of the Pet Sustainability Coalition.
Whitebridge Pet Brands is led by CEO Oliver Amice and was founded in January 2015 with the merger of Cloud Star, a leading pet treat manufacturer and Petropics, maker of Tiki Cat and Tiki Dog.
"At Whitebridge Pet Brands, our team shares a passion for pets and the belief that natural and minimally processed nutrition positively impacts the health and happiness of dogs and cats," said Amice. "We are very excited that the. Cardinal Pet Care family of brands, including Pet Botanics and Crazy Dog, will be joining Whitebridge Pet Brands' portfolio as their combined strength in the training treats and category is complementary to our commitment to happy pets in loving homes. This fourth acquisition give Whitebridge Pet Brands. The ability to leverage our combined structure to provide better service to our customers and to accelerate our overall growth."