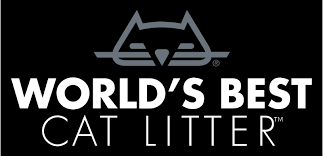 March 30, 2020
World's Best Cat Litter- Releases New Formula with Added Natural Botanicals
World's Best Cat Litter is answering cat owners' calls for a product with a subtle floral scent with the release of Multiple Cat Lotus Blossom Scented—a new formula that offers the same performance as its top performing litter with added natural botanicals.
More than 75 percent of cat lovers use or are interested in scented litters. What they don't want are artificial or overwhelming perfumes. Developed as a result of in-depth consumer research, Lotus Blossom Scented combines super-absorbent corn with natural botanicals to deliver two-times longer-lasting performance. The new scented litter pairs the long-lasting odor control and easy cleanup of the multiple cat formula with a light floral scent.
"We know some cat owners prefer scented litters, but they aren't crazy about chemicals and heavy perfumes," said Jean Broders, Senior Brand Manager, Kent Pet Group.
Lotus Blossom Scented will be available in 14-, 15- and 28-pound bags in a variety of retail and pet specialty stores beginning June 20. It will become the fourth product in the Original Series—a line of natural litters that includes Clumping, Multiple Cat Clumping and Lavender Scented Multiple Cat Clumping. The new litter was showcased at the Global Pet Expo, which took place February 26-28 in Orlando, Florida.
"Pet specialty shoppers want innovative products that meet their unique needs, and Lotus Blossom delivers by pairing the power of our long-lasting litter formula with a little bit of flower," said Broders.