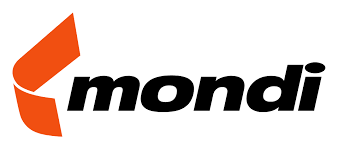 January 29, 2020
Yarrah Organic Petfood Now Uses Mondi's BarrierPack Recyclable Packaging
Mondi, a leader in sustainable packaging and paper, had its award-winning BarrierPack Recyclable all-polyethylene film certified for recyclability.
This lightweight mono-material offers a more sustainable packaging solution for diverse applications arranging from stand-up pouches for dishwasher tablets to resealable pouches for organic dog food.
Recently, Mondi partnered with Yarrah Organic Petfood BV to develop more sustainable packaging for its certified organic Yarrah and DANO pet food brands. According to officials, Yarrah wanted to introduce a fully recyclable pouch to replace a multilayer laminate packaging, which was difficult to recycle, to keep it in a circular economy.
"At Yarrah, we are committed to make a change for the better—for pets, for people we work with and for the planet," said CEO of Yarrah, Bas van Tongeren. "We continuously investigate how we can improve what we do, and our plastic packaging has been on our wish list for a long time. With this alternative from Mondi, we make another step in reducing our carbon footprint, and we will not stop here."