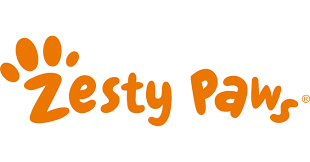 July 10, 2023
Zesty Paws Establishes Category Leadership in US Pet Supplement Market
Zesty Paws, an award-winning functional pet supplement brand, has been officially recognized as USA's No. 1 Brand of Pet Supplements* according to Euromonitor, a trusted global market research company.
With a focus on creating innovative formulas, Zesty Paws has consistently delivered premium products that address a wide range of pet health topics. From joint and gut support to digestive health and calming solutions, Zesty Paws offers a comprehensive line of high-quality functional supplements backed by science to meet the nutritional needs of cats and dogs in all life stages.
In addition to the recognition, Zesty Paws also recently appointed Akash Bedi as the North America CEO for H&H Group. Bedi brings a wealth of experience and a proven track record of leadership to this role. Bedi will also retain his Group role as H&H Group Global Chief Strategy & Operations Officer.
"We're proud to celebrate Zesty Paws being recognized as the No. 1 Brand of Pet Supplements in the USA* as it reflects the dedication that we have to creating quality products that have earned the trust and loyalty of pet parents around the world," said Bedi. "Zesty Paws has been revolutionizing the pet supplements category since its launch in 2015, and this certification brings H&H Group one step closer to realizing the company's vision of being recognized as a global leader in health and nutrition for people and their pets."
Zesty Paws continues to sustain high double-digit revenue growth and is positioned as one of the omni-channel brands with leading market position in e-commerce channel and a growing footprint in the pet specialty, retail and independent pet stores with products in more than 10,000 stores across the US. Zesty Paws is also expanding its reach outside of the US into new markets including Canada, United Kingdom, China, Singapore and more, leveraging on the strength of its product superiority and leadership position built in the US.
For more information about Zesty Paws, visit Zesty Paws.
* Source Euromonitor International Limited; Pet Supplements category as per Passport Ecommerce. All channels included, excluding vets, value sales in RSP, more info at Zesty Paws.