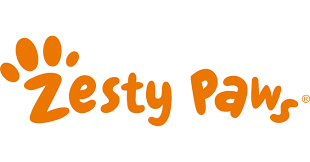 January 10, 2022
ZestyPaws Unveils Mini Bites Line for Small Dog Breeds
Pet supplement brand Zesty Paws has launched a new line of products called Mini Bites for small dog breeds. The Mini Bites line includes Zesty Paws' best-selling products in a mini size: Advanced Calming Mini Bites, Aller-Immune Mini Bites and the 8-in-1 Mini Bites.
Gone are the days of breaking chews in half to provide the right size for their small dog to take. Now small breed pet parents have a functional supplement catered to the mini size of their pet and readily available at retailers including ZestyPaws.com, Amazon, Chewy and PetSmart.
"We understand that pet parents treat their pets like their kids and would do everything within their means to keep their pets healthy and happy longer," said Steve Ball, CEO of Zesty Paws. "According to several sources, the majority of pet parents own small and medium breed dogs. That's why we are pleased to bring pet parents of smaller dogs our new Mini Bites that are catered to their size with the same great products that they have come to expect from Zesty Paws. We know pet parents will fall in love with the mini heart-shaped size of our Mini Bites line and the ability to easily ensure their correct dosage, all while knowing their bestie will be feeling Zesty."
For more information about Zesty Paws, click here.