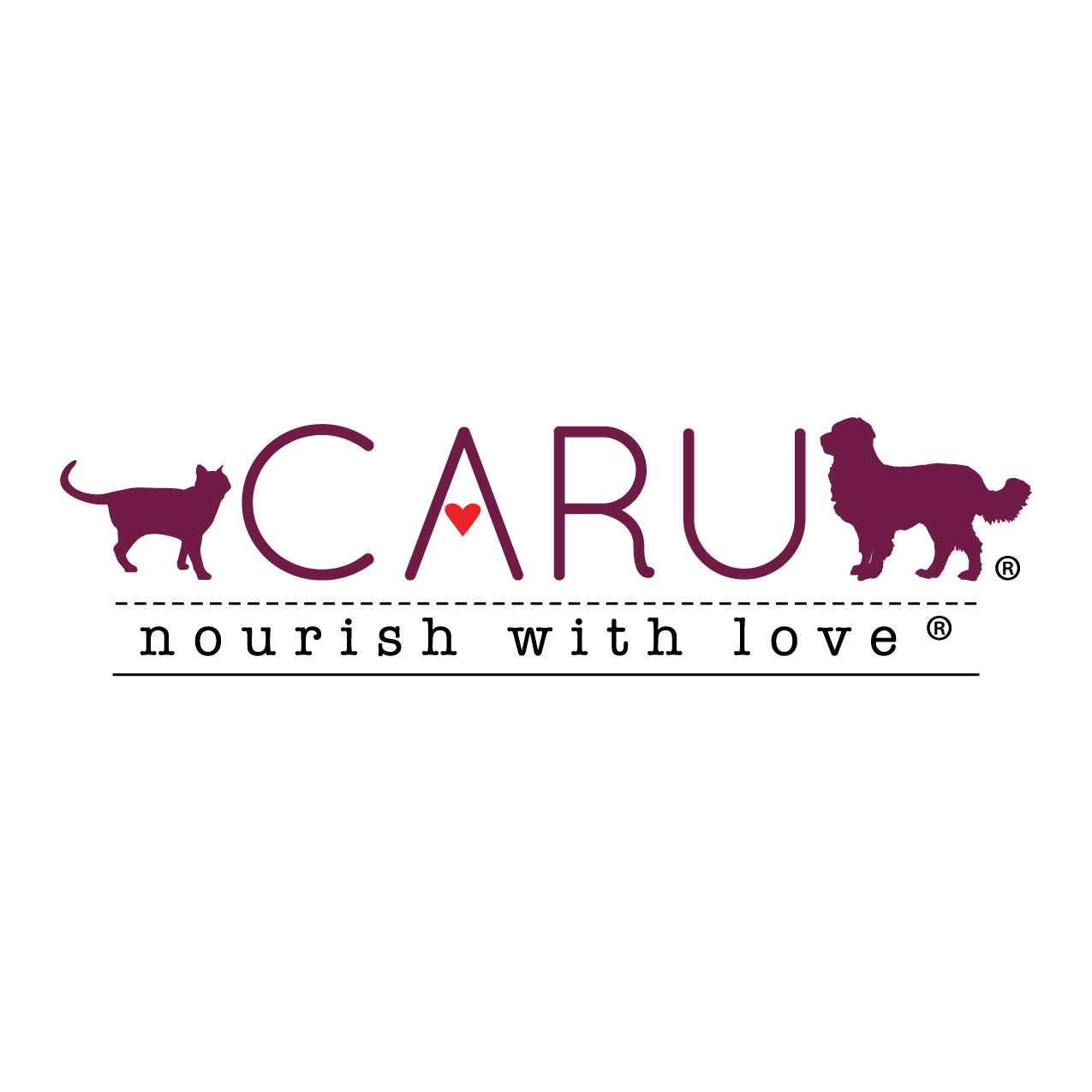 May 6, 2020
Caru Pet Food Debuts Updated Logo
The founders of Caru Pet Food are pleased to introduce their brand-new logo. The updated design features the silhouette of the late founding spokespup of the brand, Karu, accompanied by a cat and the company's signature tagline, "nourish with love".
"Karu was the inspiration for starting Caru Pet Food. We thought it would be fitting to honor his legacy and memory by featuring him prominently on all of our products," said Adrian Pettyan, Co-Founder and CEO. "He continues to be a large part of our daily lives, and his spirit lives on in each and every pet he touches through our food and treats."
Adrian and his wife, Pamela, formed Caru Pet Food in 2014 after developing several delicious and nutritious homemade recipes to aid Karu through his chronic ear infections. They decided to package these stews for other dog parents to support their beloved best friends' health. From there, the brand has grown to include two lines of dog stews, one line of cat stews, a line of bone broth for cats and dogs and dozens of different treats. Their newest products, which debuted at Global Pet Expo 2020, include Daily Dish Broths and Daily Dish Smoothies for cats and dogs.
The pair have recently added another furry executive into the Caru family. In March 2020, they welcomed a golden retriever puppy named Dílis, which means faithful or loyal in Irish. "Every time we see a glint of mischief in Dílis' eye, we know his big brother, Karu, is whispering in his ear," commented Pettyan.