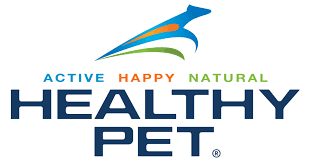 May 13, 2020
Healthy Pet Names New CEO
Healthy Pet, an industry-leading manufacturer of cat litter and small animal bedding, has named August F. Deluca as CEO.
"Since last fall we diligently sought out the best candidate to lead Healthy Pet into its next era of success," said retiring CEO Ted Mischaikov. "It took many months and a nationwide search, which was more than worth the effort considering Augie's experience, talent and excellent character."
In this role, DeLuca will be responsible for North American growth of all Healthy Pet products and in collaboration with its parent company, J. Rettenmaier & Söhne, manufacturing for many markets overseas. Deluca starts his new role as CEO for Healthy Pet this month.
Deluca comes to Healthy Pet with vast experience in driving growth through leadership, collaboration and innovation. Most recently, he held the position of President for Rock Ridge Stone of Scranton, Pennsylvania, where he managed the vertically integrated manufacture through numerous growth and improvement initiatives during the last five years. He has held past roles of President, General Manager, CMO and Director of Sales & Marketing within the CPG category, as well as several board and advisement positions.
Deluca said, "I am very excited to join Healthy Pet. The company has strong brands, on trend products and a passionate team. I look forward to working with them to deliver the next phase of growth and development."