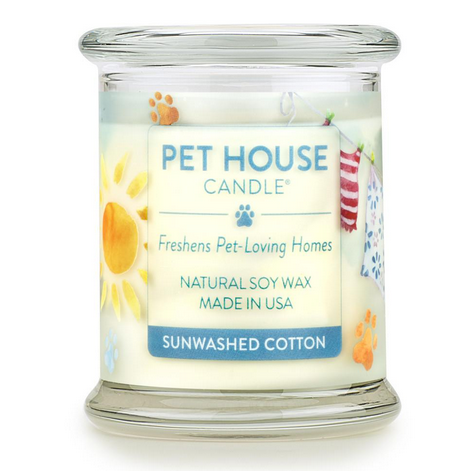 August 5, 2019
One Fur All's Pet House Candles Distributed Through Kane Veterinary Supplies Partnership
One Fur All, the makers of Pet House Candles, announced Kane Pet Supplies will distribute its pet-friendly air care product line. 
"In a short time, the Pet House line is already being sold in more than 200 locations throughout Canada," expressed David Neuwirth, founder of One Fur All. "Through their distribution channels, Kane will be instrumental in helping One Fur All reach even more pet families in the Canadian market."
With more than 50 successful years in business, Kane has an impressive reputation thanks to their focus on the consumer and commitment to their employees. Kane provides more than 12,000 products to a wide variety of stores, veterinarians and buying groups. In addition, Kane partners with more than 200 manufacturers worldwide to serve Canada coast to coast with well-tenured sales and consumer service teams.
"Pet owners today are seeking higher-quality pet products, including household items that are safe for their entire family," stated John Sousa, national pet manager and Kane Pet Supplies. "More pet families in Canada can now appreciate and benefit from Pet House Candles and their other unique air care products thanks to their company's commitment to using only natural soy wax, along with other non-toxic and allergen-free ingredients."
In addition to the new partnership, One Fur All will bring their Pet House product line to Toronto's annual National Pet Industry Trade Show held on Sept. 15 – 16. The Pet House will showcase their innovative line of candles, car air fresheners and wax melts, designed to neutralize pet odors.