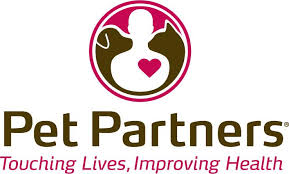 February 12, 2020
Pet Partners of Arizona Hires New Phoenix Program Manager
Pet Partners, a leading organization in registering therapy animals for animal-assisted interventions, announced the hiring of Meghan Rothschid as the new Program Manager for the Phoenix area.
The Phoenix area Program Manager is the second for Pet Partners of Arizona, joining the existing Program Manager for the chapter's Tucson office. Pet Partners of Arizona is one of four Pet Partners established in 2019. The chapters combine the opportunities available in the local community with the best practices put in place by Pet Partners International Headquarters in Bellevue, WA while also serving as an extension of existing Pet Partners community-based groups.
"As Pet Partners and the demand for therapy animal visits continues to grow, we are committed to dedicating more localized resources to organize and guide our volunteers," said C. Annie Peters, President and CEO of Pet Partners. "Phoenix is a wonderful pet-friendly city and with additional resources in the area focused on sharing the human and animal bond, we can positively impact even more lives."
After receiving her bachelor's degree in criminal justice from Arizona State University, Rothschild chose to focus on community support in the non-profit field. She comes to Pet Partners with a background in non-profit development—most recently with March of Dimes Arizona where she was responsible for event planning and logistics and worked with thousands of volunteers. Rothschild will provide support for local Pet Partners volunteers, events and facilities interested in therapy animal visitation.